Professional Dining services in Brooklyn NY
At Mint Porch Cafe, we are passionate about fostering a healthy, vibrant lifestyle with our Best Healthy Food Cafe in Brooklyn NY. Founded by holistic health coach Isra Gordon, we combine delicious food with a focus on overall well-being. Our mission is to nourish both body and spirit, serving as a hub where every meal is a step toward a healthier, more radiant you. Join us now to get started on the road to wellness!
Our menu features locally-sourced and seasonal ingredients, ensuring peak flavor and nutrition.
Comprehensive 90-Day Program
The goal of the Mint Experience Program, our core offering, is to help you make permanent, good changes in your life.
Diverse and Delicious Menu
We can accommodate special diets without sacrificing taste or quality for those who require it.
Best Healthy Food Cafe in Brooklyn NY
Ready to Experience Nourishing Wellness With our Healthy Food Cafe?
Discover Our Vibrant Cafe Oasis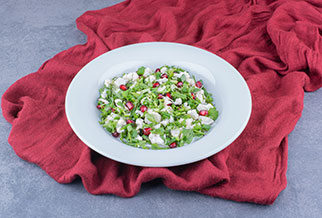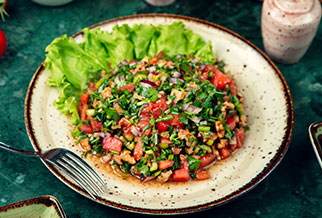 At Mint Porch Cafe, we are dedicated to fostering a holistic and vibrant lifestyle through Brooklyn Healthy Food Cafe. Led by experienced health coach Isra Gordon, we prioritize fresh, locally-sourced ingredients and compassionate guidance.
Choose our Brooklyn Healthy Food Cafe to embark on a transformative journey towards a healthier, more balanced, and radiant version of yourself in the heart of Brooklyn NY.
What Our Clients Are Saying
Weekly Health Coaching at Mint Porch Cafe is the best decision I've made this year. The expert advice and encouragement I received are invaluable. I've never felt healthier or happier!
Every dish I've tried here is bursting with flavor and nutrition. The Healthy Meal Preparation service is a lifesaver for my busy lifestyle.
You can taste the quality and care in every bite. They source the best ingredients, and it shows. I can't recommend Mint Porch Cafe enough!
Years of Holistic Health Expertise
Welcome to Cafe for Healthy Food in Brooklyn
Cafe for Healthy Food in Brooklyn is your local haven for wholesome living. We are dedicated to crafting delicious, nutrient-rich meals complemented by our transformative wellness programs. With guidance from Isra Gordon, a seasoned holistic health coach, our Best Healthy Food Cafe in Brooklyn NY strive to uplift your body, mind, and spirit, offering expert advice on your journey toward optimal health.
Please don't hesitate to contact us via phone or email. Our Brooklyn Healthy Food Cafe is designed to be a warm, inviting space where every guest feels like a part of our vibrant, health-conscious community.